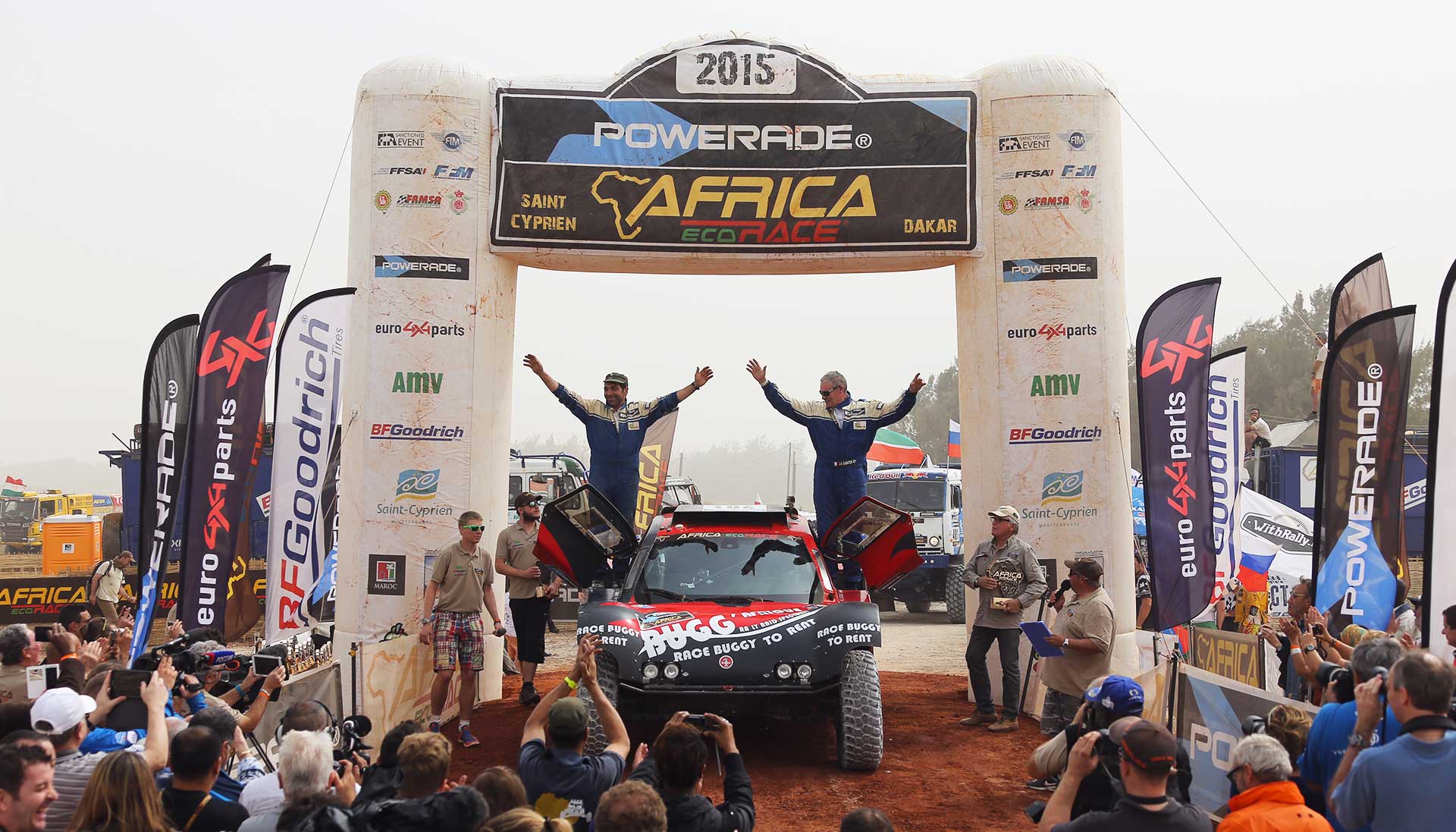 Wins the 2015 Africa Eco Race!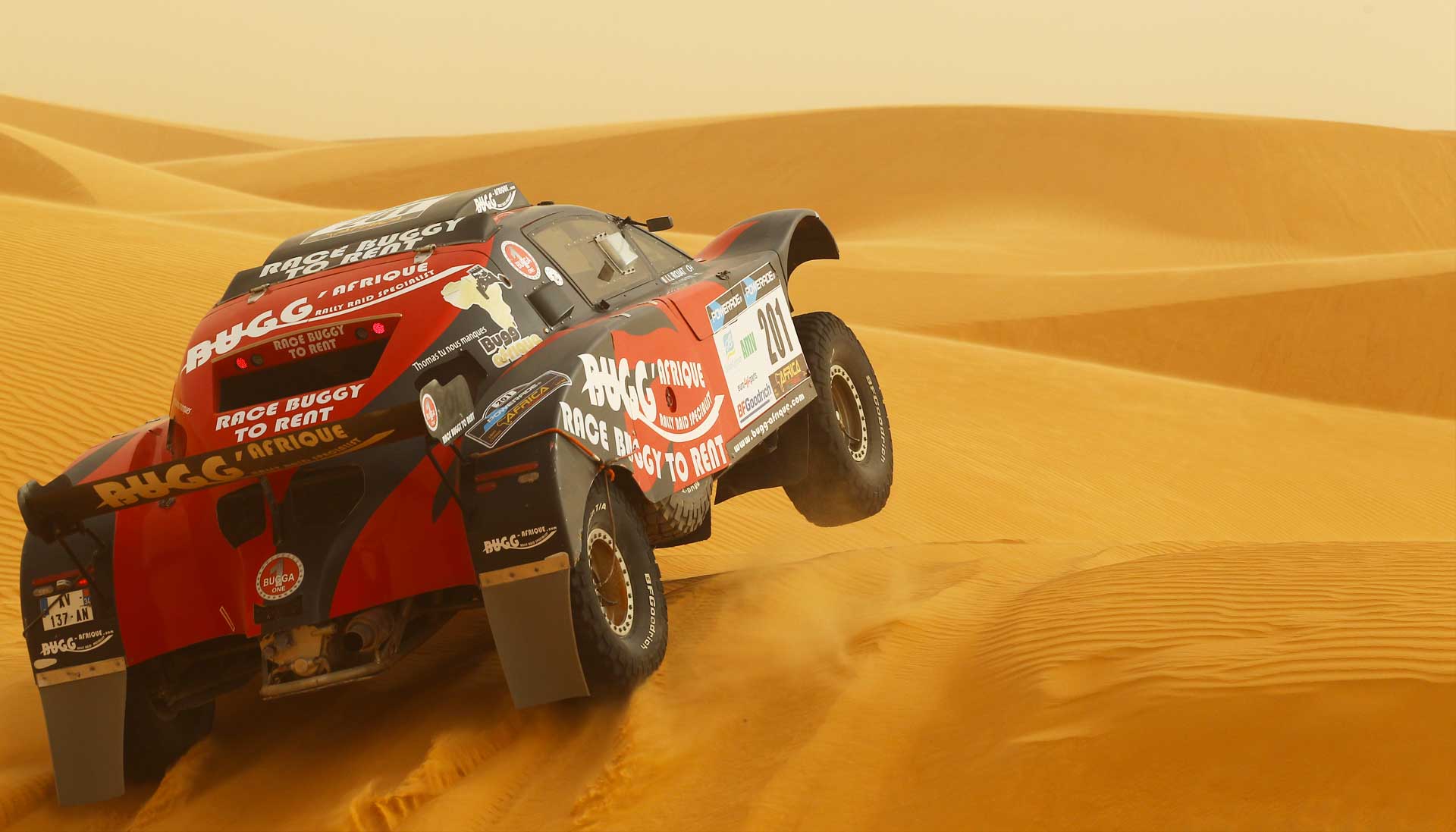 Rally Raid Buggy Provider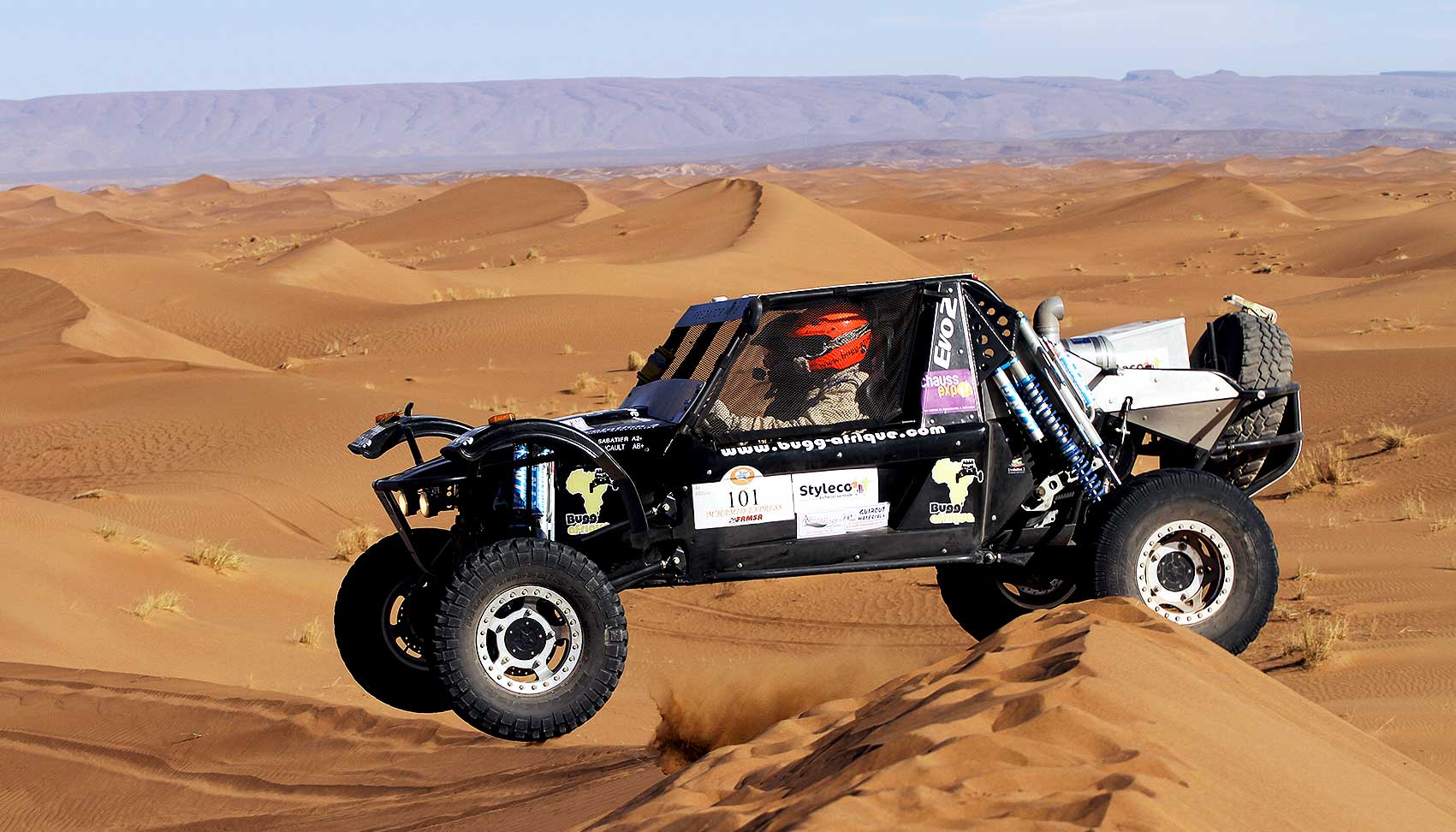 Turnkey Competition Buggies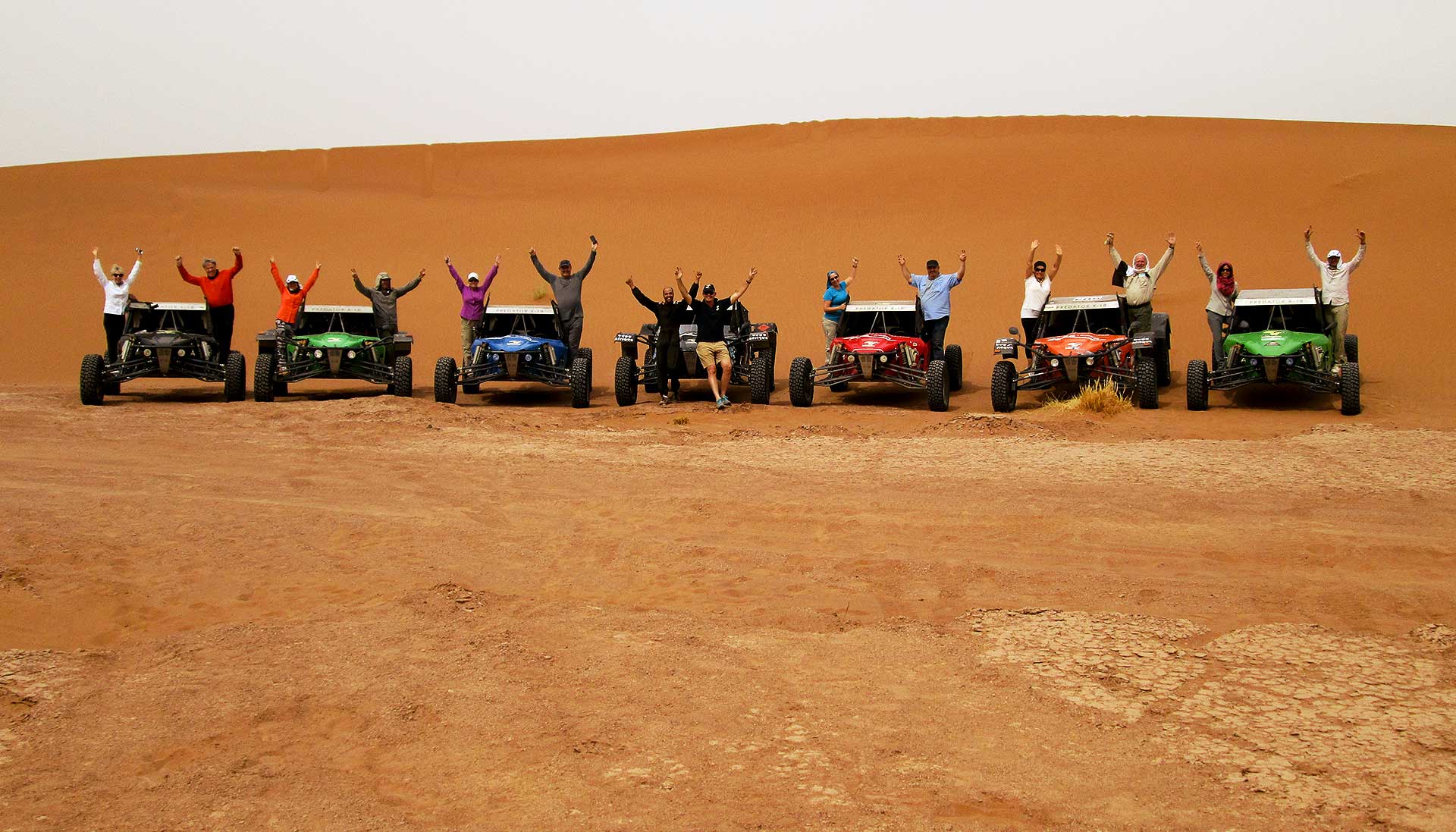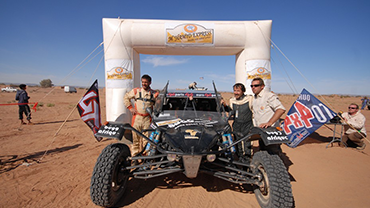 02/
01.2016
Overall results 2016 M'Hamid Express:
- #203 Frédéric PITOUT and Sébastien DELAUNAY with a Predator X-18s :
#2 in the 2WD Class and 17th overall.
Great race for Frédéric and Sébastien, especially in stage 4 where they finished 1st buggy and 4th overall and in stage 3: 2nd buggy and 4th overall again. They will be back next year for sure, competing for the victory !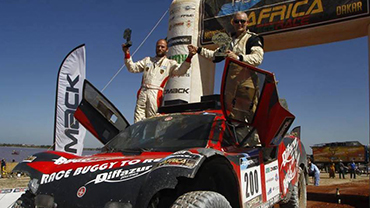 01/
11.2016
Overall results 2016 Africa Eco Race :
- Jean-Antoine and Agostino with a Bugga'One :
3rd in the 2WD Class and 4th overall with 2 special stages won.
- Jean-Hugues MONEYRON and Thierry MAURY with a Predator X-18s :
1st in the OPEN class and 33th overall.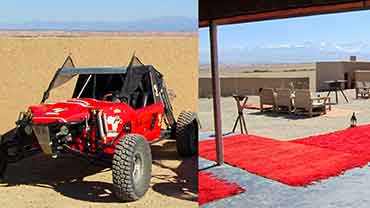 05/
28.2015
In the desert, enjoy a supreme rally raid experience in a real rally raid race buggy... Special fee : €200 excl. VAT*, that is €240 incl. VAT* / person

Download our flyer :
Desert rally raid buggy experience
*VAT 20%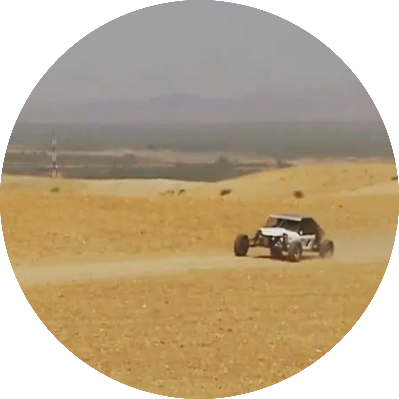 Rally Raid Specialists
From Fun to Competition
Start with our ultra-competitive Predator X-18S. Treat yourself to a fun drive or enter a rally raid. More advanced drivers will slip behind the wheel of the Bugga'One, which is currently one of the best rally raid cars. Whatever option you may choose, you will live intense moments of pure driving fun in a friendly atmosphere and a safe environment.