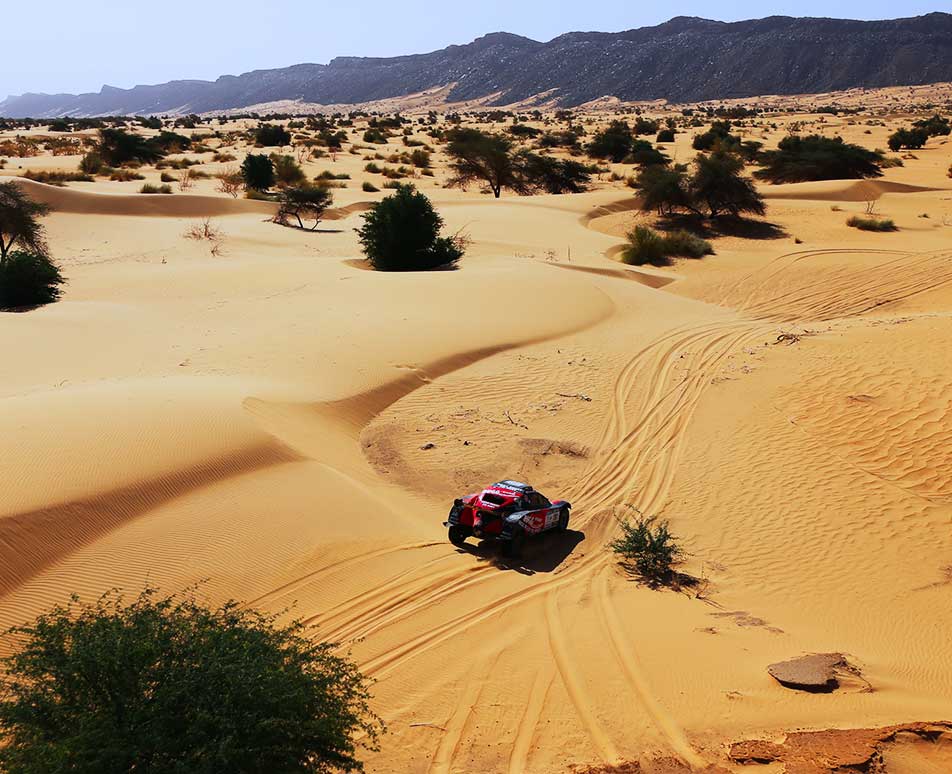 Rent & Drive a Racing Buggy on a Rally Raid
You are an amateur or a professional driver and still haven't found what you are looking for? You are a complete rookie driver and have always dreamed of entering a rally raid driving a reliable and efficient car? Our cars are available for rent on all rally raid races, with unrivalled fun/reliability/performance/value ratios.
Whether you are a complete rookie or an experienced graded driver, we are also the only company within the industry to rent our race buggies outside rally raid races. So we give you the opportunity to drive our cars and feel like a rally raid driver, thanks to our à la carte package deals.
We can also help you plan your bespoke and unforgettable dream travel experience.